Dollhouse Creator Teases "Stronger Vision" for Show
by Matt Richenthal at .
Through five episodes, Dollhouse has suffered through a lukewarm reception and even worse ratings.
But creator Joss Whedon recently sent reporters the DVD of the show's next two installments, along with a note that read:
"These two episodes represent a much stronger vision of what I consider the show to be."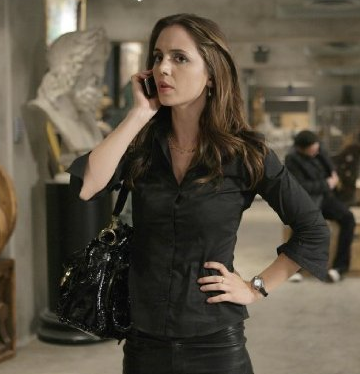 The man behind Dollhouse describes episode six, "Man on the Street," as a game-changer. In it, Tahmoh Penikett's Agent Ballard comes face-to-face with Echo for the first time.

"For me, the question isn't just whether a show is enjoyable, but whether it's more than the sum of its fun, whether it truly touches, surprises or connects with you," said Whedon. "These [episodes] may do none of the above — I'm not the boss of your opinion — but I feel strongly that they, and the eps to follow, are pretty intense, and very much worth the watching."

Matt Richenthal is the Editor in Chief of TV Fanatic. Follow him on Twitter and on Google+.

Tags: Dollhouse, Spoilers
From Around the Web