Would Georgina be a good addition to the cast full-time? Is there a glimmer of hope for Dan and Serena? Here couple of Gossip Girl spoilers from E! Online today ...
Q: I can't wait for Georgina Sparks to come back to Gossip Girl! Any chance we'll see more of her next season, too?
A: I'm just as excited as you are, especially after all of the goodies that have been revealed about Georgina's return! Michelle Trachtenberg (Georgina) tells us nothing has been decided just yet about her Gossip Girl fate, but her answer did have us leaning toward a yes! "A character like Georgina is so fantastic, and there are so many elements that are exciting and untapped, so you never know." And while she has nothing planned, Michelle went on to say that she would definitely be open to a full-time TV gig, whether it's Gossip Girl or something new. "I think the wonderful thing about doing TV shows is that you get a few months out of the year to do films as well, so you get the best out of every world." Did you hear that Josh Schwartz?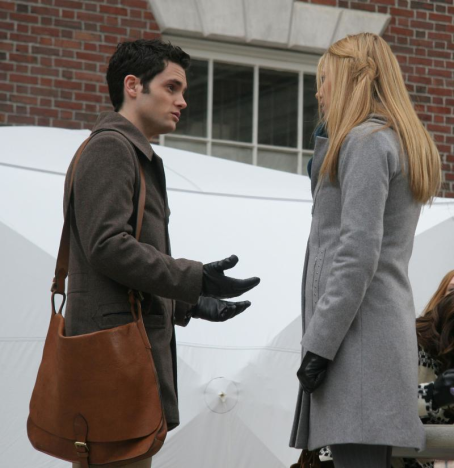 Q: Hey, I'm dying without my Gossip Girl fix! Please, is there any hope for Serena and Dan now that they have a half-dead-sibling? Anything else you can spill?

A: They have a half sibling who is fully alive and whom we will see on the show! And because of that and more, I'm told by a source: "Serena and Dan are really over." Done. Kaput. No hope for them this season. Sorry! As for the rest of the spring, Serena will be cozying up big time to her new boy-toy (played by Armie Hammer) and a source says: "The last few episodes of the season are chock-full of some of the biggest OMFG moments of the series."

What do you think those OMFG moments will be on Gossip Girl? Do you think Derena is really done for good - and would you be happy if so? Sound off below!

Steve Marsi is the Managing Editor of TV Fanatic. Follow him on Google+ or email him here.

Tags: Gossip Girl, Spoilers