I'm sorry, apparently Heather Locklear is a lot busier than we thought.  Maybe she has too many made-for-tv movies to do like Flirting with Forty.  Okay that was mean.  We can't blame her for taking a cougar role with the hunky Robert Buckley.
But seriously, Heather Locklear will no longer be joining the Melrose Place reboot.  According to EW, Heather is officially not reprising her role as Amanda Woodward because, "There wasn't a way to bring her back that made sense."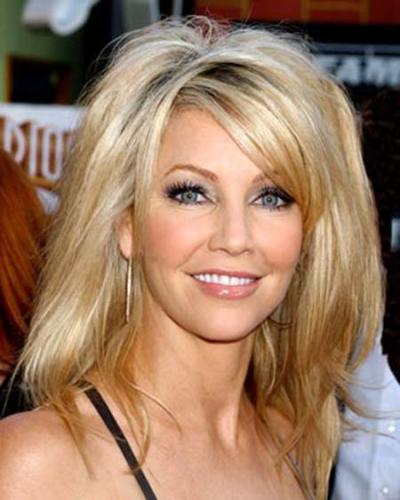 I'm sorry, when did primetime soap operas have to start making sense? We're pretty much positive this was a nice way of covering up for Heather saying no.
We're still going to watch for the sexy new cast of Ashlee Simpson, Jessica Lucas, Michael Rady and Katie Cassidy, but we demand some of the originals!