Phew.
We almost lost stressed-out, hilarious Liz Lemon in this episode of 30 Rock. Due to her suspension from TGS, the character got caught up in the world of spoiled divorcees... until they turned out to be a fight club, that is.
Read more about it with this complete recap of "Jackie Jormp-Jomp."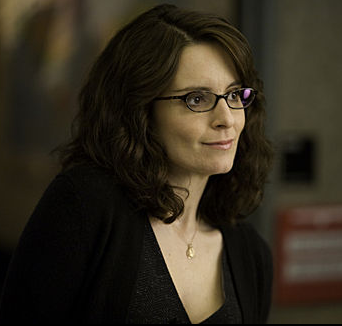 Unsurprisingly, there were a number of hilarious 30 Rock quotes this week. Check out a sample below..
Kenneth: Ms. Lemon, you're not supposed to be here; you're on s-e-x probation. | permalink
Jack: Jenna, Sheinhardt-Universal does not want to release the picture.
Jenna: And how will that affect my Oscar chances?
Jack: Adversely. | permalink
Frank: Has anyone looked at this sexual harassment stuff they gave us?
Tracy: I don't need to read it; the whole thing is loosely based on an evening I had with Isiah Thomas. | permalink
Jack: You being dead is the best thing that ever happened to this movie. Jenna, I wanna Tupac you.
Jenna: Fine, but I have to pee first!
Jack: No. No, no, no, no. Tupac Shakur, the rapper. He sold ten times more albums when he was dead than when he was alive; that's what we're going to do with this movie. | permalink
Matt Richenthal is the Editor in Chief of TV Fanatic. Follow him on Twitter and on Google+.

Tags: 30 Rock
Want more 30 Rock?
Sign up for our daily newsletter and receive the latest tv news delivered to your inbox for free!
More From TV Fanatic

30 Rock Season 7 is now out on DVD. We review the series and the DVD extra in this new column.
30 Rock had its final moments to make us laugh on this week's one-hour finale. What kind of memory did it leave behind?

30 Rock signs off tonight. But before the sitcom says goodbye, we're here to honor it with this rundown of the best-ever quotes.
Kenneth was given the keys to the car on this week's penultimate 30 Rock. Will things wrap up as nicely in next week's finale?
---