Matt Giraud was voted off American Idol last night.
But the elimination of this Justin Timberlake wannabe was hardly the biggest news of the night.
Indeed, our jaws are still hurting, considering how hard they hit the floor when Adam Lambert was included in the bottom three vote-getters. As Paula Abdul rightfully said: "This is crazy!"
Fortunately, it wasn't nearly as crazy as she is, as America did at least give Giraud the boot over Lambert. But, come on, people. Don't scare us like that.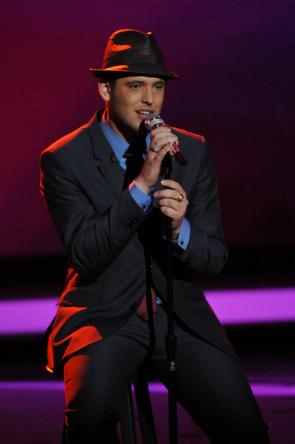 As for Giraud, he showed class and appreciation after he was eliminated.

"I'll definitely remember being the cat with nine lives up here," said the singer.  "It's definitely not the last time you'll see me."

Matt Richenthal is the Editor in Chief of TV Fanatic. Follow him on Twitter and on Google+.

Tags: American Idol