On this week's episode of Fringe, the series left viewers with a video of young Olivia in a burnt-out room, following one of William Bell and Walter Bishop's Cortexiphan experiments.
Does this mean her ability is to start fires?

"I think it's more than that," star Anna Torv said in a recent interview. "I think for Olivia it's more than that, and I say that only because there's an episode coming up where we meet another subject, and I think it's more than that. I think what they got given or what they got taught is much bigger than just starting fire."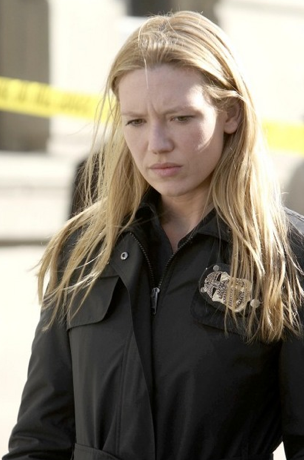 Meanwhile, executive producer Jeff Pinkner also offered more hints about Olivia's secret power.

"We saw the consequence. We saw that she started a fire at the end of the last episode, but I think it's a mistake to assume that that's her power. I think the truth is, it's probably a consequence of her ability."

Finally, Torv spoke on her upcoming scenes with guest star Leonard Nimoy, saying they're calm yet threatening.

"That's what's kind of cool about working on Fringe is everything seems kind of calm and lovely, but there's always something going on underneath. Where she meets him is the cooler question, but I'm not saying any more."

Darn it. Why not?!?

Matt Richenthal is the Editor in Chief of TV Fanatic. Follow him on Twitter and on Google+.

Tags: Fringe, Spoilers