ABC's upcoming fall schedule includes an expanded Dancing With the Stars, a two-hour Wednesday night comedy block and the apocalyptic thriller Flash Forward being used as a lead-in for Grey's Anatomy on Thursday nights, according to the Hollywood Reporter.
Thursdays will lead off with Flash Forward at 8 p.m., which was somewhat unexpected, followed by the return of Grey's Anatomy and Private Practice.
Asked if Grey's Anatomy stars Katherine Heigl and T.R. Knight (George and Izzie) are signed up to return next season after Season Five's two-hour cliffhanger ending, ABC Entertainment President Steve McPherson said at the network's upfronts:
"They're both signed on; I can't say whether they will both be there."
The comment drew a laugh in the room. Make of it what you will, we guess, as the fate of the two stars - both left hanging on May 14 - remains a mystery.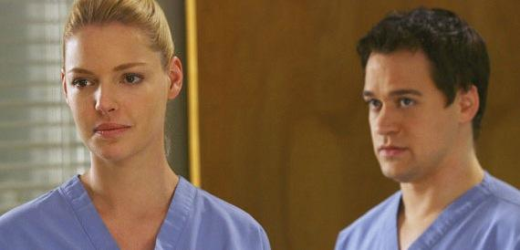 On Mondays, Dancing with the Stars, expanded from its usual 90 minutes, will give a strong lead-in to the sophomore detective drama Castle, which showed more ratings heft when provided a direct boost from the reality show at the end of this season.

Tuesdays kick off with Mark Burnett's new reality competition, Shark Tank (with Who Wants to Be a Millionaire filling the slot in early fall. The Dancing results show remains at 9 p.m., followed by Jerry Bruckheimer's new crime drama, The Forgotten.

The headline is Wednesday nights, when ABC will become the third network to offer a two-hour comedy block. Hank, The Middle, Modern Family and Cougar Town compose the lineup. Eastwick, an update of the John Updike novel The Witches of Eastwick, will follow at 10 p.m.

Launching an entirely new night of television is something ABC has done before, when it premiered Pushing Daisies, Private Practice and Dirty Sexy Money on this night a few years back. However, having four comedies without a familiar title is a bold move.

Scrubs and Better Off Ted, while better known to viewers, were considered too male-skewing for the lineup. Both shows are planned for sometime in midseason, ABC says.

Steve Marsi is the Managing Editor of TV Fanatic. Follow him on Google+ or email him here.

Tags: Grey's Anatomy