Chace Crawford is ready to follow the fancy footwork of Kevin Bacon when he begins shooting Paramount's reboot of the 1984 dance classic Footloose next March.
The 23-year-old Gossip Girl star landed the lead after Zac Efron dropped out: "I know Zac and we're actually friends," Crawford tells Entertainment Weekly.
"He's gotta make the best choice for his career at this point and I have to make the best for mine, and luckily the situation worked out for both of us."
Crawford wasn't even born when the original premiered. Is this just a ruse to win at Six Degrees? Jokes Crawford, "I want my number to be up - my Bacon number."
Chace Crawford won the part after a brutal audition, including dancing and singing, for producers Craig Zadan and Neil Meron and director Kenny Ortega.
"It was, like, five hours of the most rigorous tests ever," says the Texas native who plays Nate Archibald on the series we love. "I walked out very confident."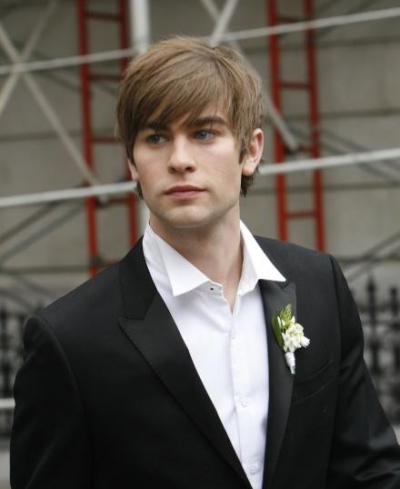 Dancing With the Stars' Julianne Hough will audition this week. Her recent success as a country star, in addition to her dancing prowess, could give her an edge.

The new Footloose will pay homage to the '80s film - the setting will still be a dance-free town, and the original cast could even pop up in cameos.

Also expect to hear familiar tunes like the title track. One thing that may not reappear, however is some of the original's more elaborate choreography.

"I don't know if the gymnastics [high bar] scene is going to make it," says Chace Crawford, who will embark on an Ortega-plotted training regimen.

"I've got some movement in me, but I'm not exactly a dancer," he of the unparalleled man bangs admits. "I need to start stretching now."

Steve Marsi is the Managing Editor of TV Fanatic. Follow him on Google+ or email him here.

Tags: Gossip Girl