While a new, supposedly remade Melrose Place returns this fall, rumors are that the new series will be as explosive and twist-filled as the original.
Need an example? We've got a doozy!
According to Entertainment Weekly, Laura Leighton does, in fact, return to the show in the role of Sydney Andrews... but not for long! As previously reported earlier, a body is discovered in the complex's pool within the opening minutes of the series premiere.
And sources confirm to Michael Ausiello that it's Sydney!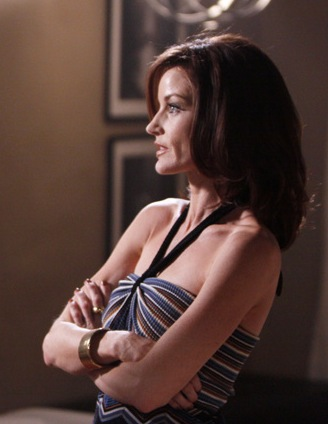 But, wait, you might be wondering: isn't that Sydney in the video published on TV Fanatic earlier? And would the series really bring Leighton back, just to kill her character off immediately?

An insider says that Sydney will be seen often, via flashbacks in multiple episodes. These flashbacks will explain where's she's been over the years, including what really happened after she was left for dead more than a decade ago.

Sydney's death will anchor the first season of the show. The event will set in motion a season-long mystery that finds nearly all of the show's principal characters, especially Syd's ex, Michael (the returning Thomas Calabro), a possible suspect.

What do you think of this storyline? It sounds AWESOME to us!

Matt Richenthal is the Editor in Chief of TV Fanatic. Follow him on Twitter and on Google+.

Tags: Melrose Place, Spoilers