On The Secret Life of an American Teenager, Megan Park takes on the important role of Grace.
From questions about her progression as a character to Grace's penchant for sex, the actress speaks at length about the show in a new interview. Here are a few excerpts from it:
On playing Grace:  She's a normal girl who just wants to do the best thing, the right thing for herself, her friends and her family. So many times when I audition, I go for these bratty teenage girls who are like "MOM GOSH!" So it was so refreshing to see a character who is just a good kid. This season, she's going through some stuff but even when she's going through all the drama, tension and tragedy, she's still so much fun to play.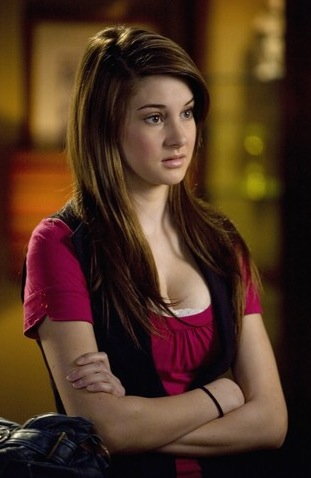 On Grace's evolution: Grace is probably the character who has changed the most this season because it starts out with her losing her virginity and her dad dying. She goes through so much guilt with that, and she really struggles with whether or not she believes in God anymore after this happens.

It's a big deal for her because she's so religious and she goes through some problems with her mom and with her boyfriend. She's definitely struggling with growing up this year and reality, but then she kind of comes back to some things. She goes through a lot of circles of discovery this season with who she wants to be.

On Grace's proclamation that she loves sex: She does not become a sex addict although she loves sex, she says it in the first episode. I can't give away too much but she does not completely eliminate sex from her life. That's as much as I can say without getting in trouble.

On Grace ending up with Ricky or Jack: I think for right now it's good that she isn't with Ricky because it's a lot to take on with him being a father. He's still trying to figure that out as well. I just don't think they should be together and that it's good with Jack.

But maybe in the future because they definitely have a good chemistry that's unfolded even again in this season. I think her and Ricky maybe have more passion, but her and Jack have more life things in common. I don't really know who's going to end up together.

Matt Richenthal is the Editor in Chief of TV Fanatic. Follow him on Twitter and on Google+.

Tags: The Secret Life of the American Teenager, Interviews