Following similar announcements by CBS, ABC, the CW, and Fox, NBC has unveiled its 2009 Fall season premiere dates. The Peacock's lineup features some hot new shows as well as some old favorites, and a whole heck of a lot of the dude pictured below.
New to the fall line-up will be Southland, which debuted briefly this spring, Jay Leno's new show every weeknight at 10, Parks and Recreation, Parenthood and Community.
Returning for new seasons will be mainstays The Office, 30 Rock, The Biggest Loser, Heroes (for some reason), two iterations of Law & Order and Saturday Night Live.
Check out the full list of premiere dates below ...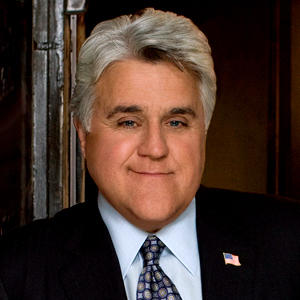 Monday, Sept. 14
10 p.m.: The Jay Leno Show

Tuesday, Sept. 15
8 p.m.: The Biggest Loser
Thursday, Sept. 17
8 p.m.: Saturday Night Live: Weekend Update Thursday
8:30 p.m.: Parks and Recreation
9 p.m.: The Office
9:30 p.m.: Community
Monday, Sept. 21
8 p.m.: Heroes
Wednesday, Sept. 23
8 p.m.: Parenthood
9 p.m.: Law & Order: Special Victims Unit

Friday, Sept. 25
8 p.m.: Law & Order
9 p.m.: Southland
Saturday, Sept. 26
11:30 p.m.: Saturday Night Live
Monday, Sept. 28
9 p.m.: Trauma

Thursday, Oct. 8
8 p.m.: Community (regular time slot premiere)

Thursday, Oct. 15
9:30 p.m.: 30 Rock