On this week's episode of The Closer, viewers met Detective Mikki Mendoza. She's played by Paola Turbay, an actress that's proving to a sought-after commodity these days.
In a recent interview with TV Guide, Turbay spoke on a couple roles, including that of Mendoza.
TVGuide.com: Starting with The Closer, how do we meet Detective Mikki Mendoza?
Turbay: She appears in this week's episode, as the director of the SIS, a part of the LAPD that supports Brenda's squad when it's time to catch the bad guys. She does car-crashing, door-kicking, punching... all the tough stuff. And what has caught many people's interest is the fact that she is a lesbian.
TVGuide.com: How many episodes are you around for?
Turbay: I've done two so far, and we just wrapped Episode 7. I think she will come back for at least another two or three more, from what I understand.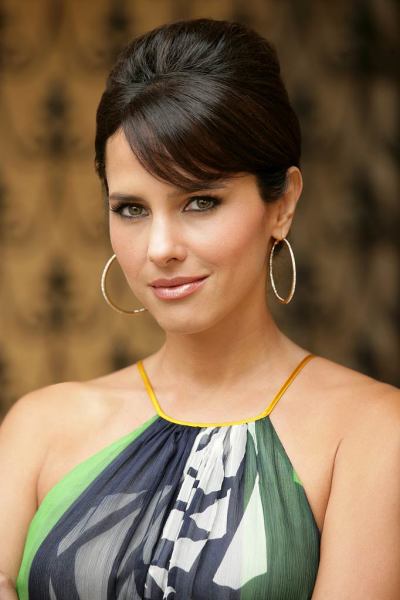 TVGuide.com: And lastly, will we be seeing more of you on The Secret Life of the American Teenager this summer?
Turbay: Yes! The kids are really raving about that series. I walk around the streets and they're like, "Oh my god! You're the coolest mom on the show!" That show is amazing, the ratings have been historical, and the social impact has been huge.

[Talking about sex] is the most uncomfortable conversation you can have with your kids, but now you can speak in the third person about "that kid" in the story. [The parents] are really talking about their kids, and the kids are really talking about themselves, but they do it through the [characters]. It's great to be a part of that.

Matt Richenthal is the Editor in Chief of TV Fanatic. Follow him on Twitter and on Google+.

Tags: The Secret Life of the American Teenager, The Closer, Interviews