Indeed, Lafayette is alive!
While True Blood fans were surprised by this development last week, no one was more shocked than the actor that portrays this character, Nelsan Ellis.
As for the rest of this season, Ellis gave TV Guide a sneak peek. He said Lafayette's fate will be closely tied with that of the vampires. However, their relationship won't always be adversarial.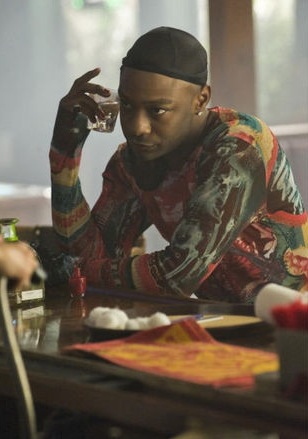 "[Lafayette] stays with the vampires basically throughout the season," he told the magazine. "I guess how deep down the rabbit hole he goes with Eric is the biggest teaser I can give. Eric makes people beholden to him. He did it to Sookie, and now he does force Lafayette to work for him to repay him for something he's done for him." 

Wait, is Lafayette gonna become a vampire? Not any time soon, added Ellis.

"I have a sneaking suspicion that, in the future, the vampires are going to learn to respect him and not mess with him. He's going to find a way to elevate his position with them. Lafayette is a survivor, so he's not going to stay in this scared state too long."

Matt Richenthal is the Editor in Chief of TV Fanatic. Follow him on Twitter and on Google+.

Tags: True Blood, Spoilers