Following her pathetic attempt at a music career, and her shady relationship with a man known as Big Poppa, Kim Zolciak faced a lot of heat on season one of The Real Housewives of Atlanta.
So, why is she back for a second season, which premiere on July 30?
"I figured in the second season you couldn't make me look any worse, so I might as well do it," Kim said in a recent interview.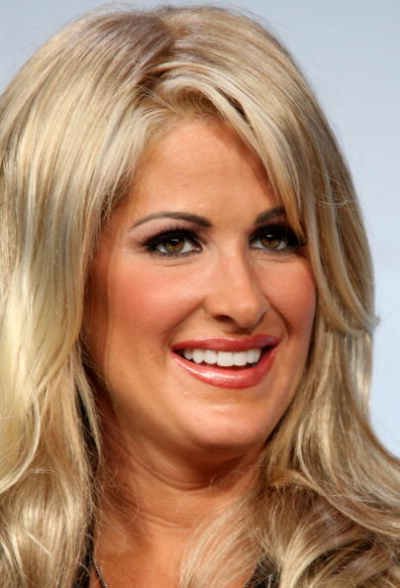 What else did Zolciak touch on in the interview? A lot! Here are a few excerpts:

On Britney Spears: "I look at her and I'm like they just tear up one side and down the other! Then the next month, she's doing so great. She's lost weight. She's a great mom all of a sudden. I kind of sympathize with her because I take a lot of that heat myself."

On Michael Jackson: "I understand the fame. My life changed in such a short period of time, I can't imagine what he dealt with. Sometimes, emotionally, it's taken its toll on me, never mind him who is far bigger worldwide."

On negative press: "People write 'Kim Zolciak sucks, Kim Zolciak is this.' It's like, really? Thank you for that comment. At least you're putting my name out there."

On NeNe Leakes: "I would love to get a hold of her ass, but I don't have time for her. I don't want to waste any kind of energy on her and what's she doing."

Matt Richenthal is the Editor in Chief of TV Fanatic. Follow him on Twitter and on Google+.

Tags: Reality TV