Lewis Black will guest star this fall on an episode of The Big Bang Theory.
The stand-up comedian and Daily Show contributor will appear in the September 28 installment of the sitcom in the role of Professor Crawley, an entomologist whose life is a shambles. He gets involved in a bet between Sheldon and Wolowitz.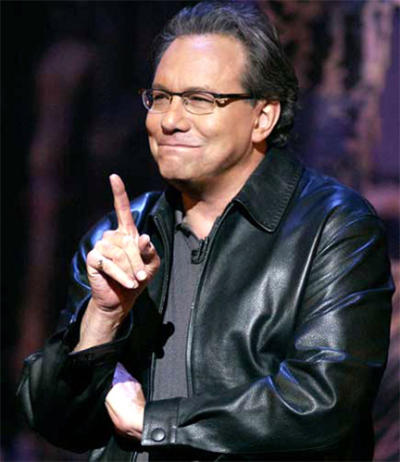 As for the show's other big storyline heading into season three, executive producer Bill Prady spoke to Entertainment Weekly about the upcoming hook-up between Leonard and Penny.
"There's been two years of foreplay and the feeling was that it's time," Prady said about these two getting together. "We know how Penny feels and we know how Leonard feels. And when he comes back from the North Pole [in the season premiere], she's figured everything out and thinks they should just got for it. But a Sheldon crisis keeps Leonard from being able to move forward."