Following May's series premiere of Glee (which aired again last week), the show officially kicks off its first full season tonight.
Among the numerous characters we love on the Fox series - led by Lea Michele's gorgeous, talented Rachel Berry - none is funnier than cheerleading coach Sue Sylvester.
"She's really mean," actress Jane Lynch told Zap2It of her hilarious character. "Especially what I do to poor Quinn, Dianna [Agron's] character. I feel terrible. I hug her before each day."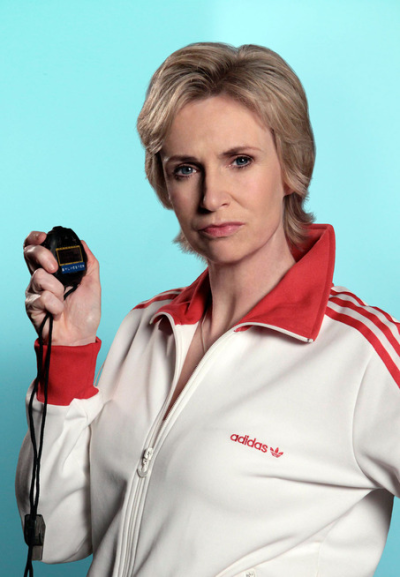 Sylvester is displeased with the attention the school's glee club begins to receive, especially when it bumps her squad off its pedestal.

The result is a serious of hilarious one-liners and actions that can be construed as rather underhanded. Lynch says that will be a constant theme with Sue.

"We're never going to completely redeem her, but there is a touch of redemption. [Co-creator Ryan Murphy] said to me after this one episode, 'You've now bought yourself eight or nine more episodes of heinous behavior...' I admire her shamelessness and her entitlement.. What other people do around here doesn't ever affect her. She stays exactly how she is, and I love that about her."

Glee airs Wednesday nights on Fox.

Matt Richenthal is the Editor in Chief of TV Fanatic. Follow him on Twitter and on Google+.

Tags: Glee, Interviews