Says host Jeff Probst of season 19 - yes, 19! - of Survivor, which will emanate from Samoa:
"[It's] a return to the kind of Survivor that I certainly enjoy doing, which is beach-based. It's nice to take a detour and go to Africa and Brazil and do something different, but [being on the water] always feels like we're home."
In an interview with TV Guide Magazine, the top host in the business previewed the season ahead. Here's a look at what he had to say:
On the customs of Samoa: We're going to incorporate the idea of "chiefs" on each tribe because that is something that is a big part of the Samoan culture. We're going to force [the tribe members] right off the bat to choose a leader for their tribe and that leader's going to have to make decisions throughout the game.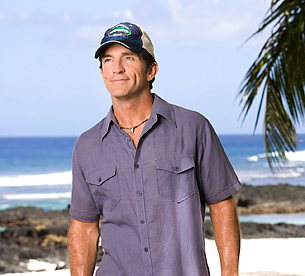 On changes to the season: We're gonna have a "do it yourself" challenge where I don't show up and they arrive and there's just a box sitting there. Watching what they think it means and how they decide and when to investigate it and what happens afterwards is pretty interesting.

On villain Russell Hantz: [He is] gonna go down as one of the most notorious villains we've ever had. And that is saying something considering we've been on 19 seasons and 300 and some people have played the game. He, from the get-go, says, "I'm gonna lie, cheat and steal." I think deep down he's a fairly evil dude.

He's got an awfully charming way about him and he's so up front and honest about his intentions that I found myself thinking, "I think I would align with this guy in spite of the fact he just told me he's going to lie to me."

Matt Richenthal is the Editor in Chief of TV Fanatic. Follow him on Twitter and on Google+.

Tags: Survivor