The bad news: Private Practice does not premiere its third season until October 1.
The good news: Thanks to the in-depth preview below, there's plenty to talk about until then.
E! News spoke with Kate Walsh and other series stars ths week, inquiring about various upcoming storylines for the episodes ahead, such as who will actually be in charge of Oceanside Wellness. Let's take a gander at what they had to say...
Walsh, on Addison's family: "I'm not sure who's going to come over from the East Coast, but I'm sure they're going to be good and WASP-y and awesome. When Grant Show came on last year as my brother, it was fun for me to see Addison in that lower-status position, as someone's daughter or little sister. It's really fun to play because she's such a fierce and agro personality at work, and then to see her smacked down at home is fun."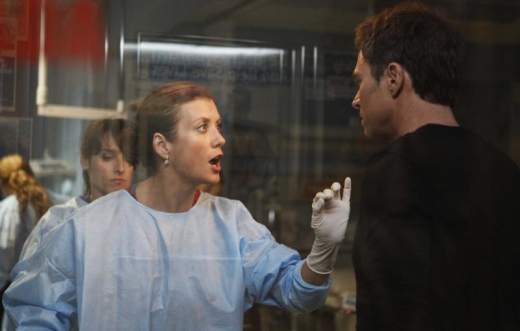 Chris Lowell, on reduced number of episodes for Dell: "I think it's a really good thing. I feel like you hear horror stories about contracts on some shows and horror stories about bad blood, and that's not this. It could not have gone smoother. Shonda has always had a really warm level of communication with our cast. We just sat down at the end of last season and talked about how we could make things better for my character, and we thought that was the way to do it."

Lowell, on Dell's career path: "Dell is 100 percent midwife. That's as much of his deal as his blond hair."

Tim Daly, on restructuring of the office: Tim Daly added, "There are people who think they're going to save the day and then they don't, and you'll be surprised at who does."

Paul Adelstein, on Cooper's future: "I think Cooper really liked the situation of being a house husband with a girlfriend, but when that is no longer the situation, it's a little harder for him."

Browse through a handful of photos from the Private Practice premiere, "A Death in the Family," now.

Matt Richenthal is the Editor in Chief of TV Fanatic. Follow him on Twitter and on Google+.

Tags: Private Practice, Interviews