Adam Jasinski was the proud winner of $500,000 on Big Brother in 2008.
Here in 2009, he's the proud winner of what could be $1 million in fines, plus 20 years in an even crappier, more crowded place than the Big Brother house!
If you didn't figure it out, the reality TV star was arrested outside Boston.
According to news reports, Adam Jasinski was busted Saturday by the DEA with 2,000 oxycodone pills during a busted drug deal in North Reading, Mass.
Unaware he was being set up by a government informant wearing a wire, Jasinski pulled a pill-stuffed sock from his pants and handed it to his "customer."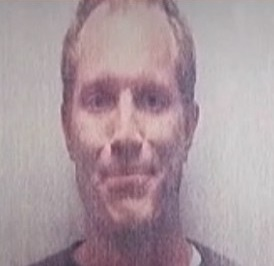 Adam Jasinski will be bunking with strangers again soon.

After he handed over the goods, the cops swarmed "Baller."

Jasinski was tossed in jail and has been charged with possession of oxycodone pills with intent to distribute. Even worse? He admitted starting this lucrative business with his $500,000 winnings from the CBS show.

The money he said would go to help kids, if you recall. Idiot.

He remains in police custody until a hearing on Thursday.

Matt Richenthal is the Editor in Chief of TV Fanatic. Follow him on Twitter and on Google+.

Tags: Big Brother