Has Genoa City really seen the last of Eric Braeden?
That's hard to imagine for viewers of The Young and the Restless. But the veteran actor got his walking papers late last month, and talks about what went down in a new interview with TV Guide Magazine.
On whether he's really gone: It is not a fait accompli but I am seriously thinking about various other career options. As you know, I came to Y&R from film, from nighttime television, from theatre. It's not that one isn't willing to acquiesce to [a lesser salary], but it is the way in which I was approached.
I was dealt with in a cold, deeply insulting and unconscionable manner and I'm a defiant bastard. I feel a great loyalty to the character and to the show, but that loyalty is not reciprocated. The daytime business has become cutthroat.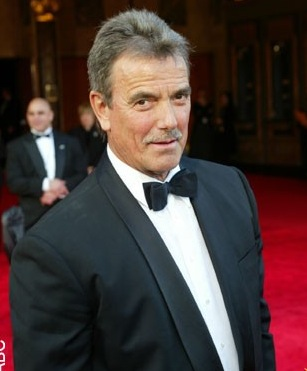 Follow our link to read all about The Young and the Restless spoilers; sadly, none that include Eric Braden.

On his rumored pay cut: It's like being hit with a sledgehammer. What is sad is that they are playing with - and easily disregarding - the contributions made by a lot of the actors who have been on the show for a very long time, and it seemingly makes no difference to them. As a result, there is an enormous feeling of emotional upheaval on the set. And that was the intention, of course.

It's all about intimidation. It's all about leaking things to the internet before I even knew I was going to [be asked to] renegotiate. I had no idea! There are obviously leaks coming from the inside, all there to bludgeon you, to intimidate you.

Read the full interview at TV Guide Magazine!

Matt Richenthal is the Editor in Chief of TV Fanatic. Follow him on Twitter and on Google+.

Tags: The Young and the Restless, Interviews