He's gone from a bad boy to the ultimate family man.
But has Nathan cheated on Haley? That's the question hanging over One Tree Hill these days.
In a new interview with TV Guide, star James Lafferty says he's "excited" about season seven developments so far. Here are excerpts from the article:
On the Nathan/Renee storyline: I was excited [because] it's rare nowadays that the Nathan and Haley relationship is threatened in any way. They used to have their ups and downs when they were in high school, married, and lately they've been a pretty rock-solid foundation. At no point did I actually think it would break them up, which would cause mutiny from the fans, so for me it was exciting because I knew it would be a great story to tell.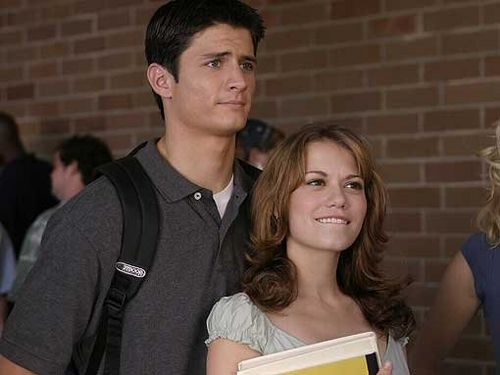 On the return of Rachel as Dan's wife: I was a little shocked, as I'm sure the audience was. People think no one in Tree Hill can date outside the same pool of people, but it's actually amazing how well that relationship works and where they're going with it. What they actually do with that relationship is going to be something that the audience is really captivated by.

On future Naley children: I don't know actually, but I don't think it's ever out of the question. Nathan and Haley have their hands full with Jamie, but I think that would be an exciting thing for the fans to see.

A new episode of the show airs tonight. Remember to visit TV Fanatic this week for the latest One Tree Hill quotes from it.

Matt Richenthal is the Editor in Chief of TV Fanatic. Follow him on Twitter and on Google+.

Tags: One Tree Hill, Interviews