On December 6, a plane will crash onto Wisteria Lane and take the life of... someone. (You don't wanna know every detail ahead of time, do you?)
Desperate Housewives will then go on hiatus until 2010, picking up with an episode that models itself after another ABC series: FlashForward.
In early January, the show will depict an alternate future reality, as the housewives ponder various "What If" scenarios.
"We're doing something we've never done before," creator Marc Cherry told TV Guide Magazine. "It's our 'What If' episode, where we'll show five scenarios with our Housewives contemplating their lives based on the accident. Those who lost someone imagine what their lives would have been like if their loved ones had lived. Some people imagine what if they hadn't married the people they married."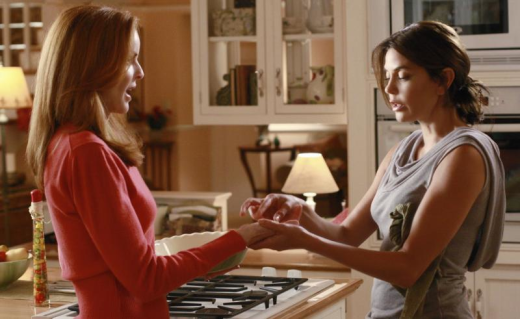 We can't reveal too much about the unique episode now, but we can confirm that Celia and MJ will play key role on it. Desperate Housewives is casting for actors to play older versions of these characters.

"Some of this will be very funny for some characters," said Cherry, "and heartbreaking for others."

Matt Richenthal is the Editor in Chief of TV Fanatic. Follow him on Twitter and on Google+.

Tags: Desperate Housewives, Spoilers