As we explained in our review of last night's episode, Heroes is too scattered these days.
Even when the show depicts an interesting storyline - as it did at the conclusion of "Once Upon a Time in Texas," with Hiro getting blackmailed by Samuel - it goes away from it the following week and fails to connect it to the rest of the characters.
Overall, season four is almost halfway done and it's impossible to tie anything together. Each episode feels like a series of unrelated incidents and storylines.
Contrast this with the previous seasons, all of which could be summed up succinctly at this point in their run. To wit:
SEASON ONE: Individuals discover abilities and are drawn into the Company's conspiracy, racing to precent an explosion from destroying New York City.
SEASON TWO: Members of The Company are revealed, along with their connection to the Shanti Virus. The heroes come together to halt the release of it and avert a global pandemic.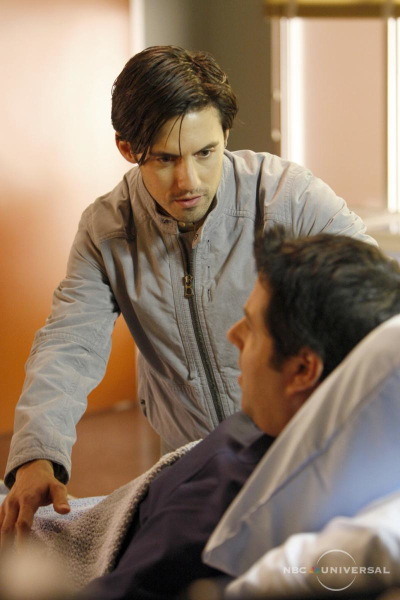 SEASON THREE: First, in "Villains," Arthur Petrelli recruits a number of villains to help him create a formula that will give people abilities. Then, in "Fugitives," our favorites are hunted down by Nathan and Danko.

SEASON FOUR: Samuel Sullivan leads a carnival of people with abilities. He has some plan to recruit various individuals to join it. Claire is in college, Peter is a paramedic, Nathan's mind is inside Sylar's body, while Sylar's mind is inside Parkman's body... except when it's the other way around...

You see our point, right? Therefore, we have a challenge for Heroes: leave a comment and sum up season four in as few words as possible.

Based on comments across our site and in our Heroes forum, we aren't the only ones dismayed by the lack of continuity and flow to the reason. Those that partake in this challenge will help others understand what season four's end game might be.

The winner will receive... lots of praise!

Matt Richenthal is the Editor in Chief of TV Fanatic. Follow him on Twitter and on Google+.

Tags: Heroes