The Red John rumors became a reality last week.
Following days of talk that a key character on The Mentalist would be killed off the show, Sam Bosco took a bullet on the November 19 episode of the highly-rated hit.
Following his exit from the show, actor Terry Kinney spoke to TV Guide Magazine about his stint on the drama...
On Bosco's admission of love for Lisbon: "I think all this time anyone watching might have thought they were hiding some kind of dirty secret or affair. And really, I think the beauty in the end is that nothing happened between them physically, but there was always an unspoken deep affection and love, which he never had the nerve to tell her."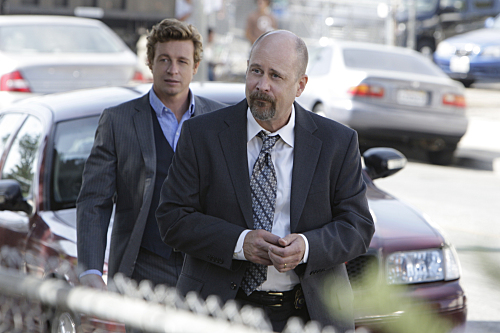 On upcoming Bosco revelations: "The thing that will probably come out later about this character is what Lisbon might have done on his behalf in regards to police work that perhaps wasn't completely above board. When our characters were first working together, something happened that we share as a secret."

On his biggest challenge as Bosco: "Pretending that I don't like Jane is fun because Simon and I actually hit it off very quickly. Both of us have an attention to detail and like to question every single moment. And we always like to be playful."

Matt Richenthal is the Editor in Chief of TV Fanatic. Follow him on Twitter and on Google+.

Tags: The Mentalist, Interviews