White Collar Review: "All In"
at . Comments
Neal always seems to find himself in the middle of trouble, and this week, nothing has changed. I've never seen a guy so good looking and...well, he's really good looking.
Neal finds himself in the middle of an organized Asian crime scene in the heart of Chinatown. It is nice to see White Collar shoot at different locations - it's New York people! Empire State Building, Little Italy, Soho, Greenwich Village just to name a few off the top of my mind...take advantage man, take advantage. 
We do have a few things that we love and hate in this week's episode. To start off, we will go with the sweet:
The bond that is continuously increasing between Peter and Neal. Soon, they will be the Bert and Ernie of USA.
The amount of beautiful women each week that flirt with Neal and as always, get turned down. Not only is he super hot and sexy, but he's a one woman kind of guy..swoon.
Neal's ability to think quick on his feet - he's not only got the looks, but the brains too!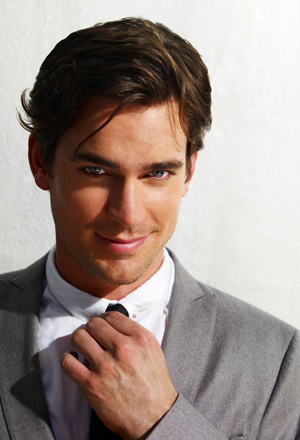 Now, for what we could live without:
The continuous cat and mouse game that Kate keeps playing..we get it's the only consistent theme throughout the episodes, but we do believe there should be something more to what we've got to work with. Maybe if we could see what Kate is up to and learn more about her character it would be okay. Now, it just seems silly and a weak storyline.
Elizabeth's character. Something needs to change - we expected so much more from Kelly Kapowski! At the very least some steamy sex scene's with her hubbie Peter - or better yet Neal!
Like the saying goes, the sweet wouldn't be as sweet without the bitter.
Although we are sad to be winding down the episodes before the season finale, we are very excited to be finding more and more about Kate and her whereabouts. Although it wasn't much, this week in "All In", we do learn from the double crossing Asian that Kate was taken by the FBI.
Could this mean it's a good cop - or a bad cop?! We're betting on bad cop...but, who knows?! Only time will tell..until next week, we leave you guys with a few of our favorite White Collar quotes:
Neal: What's next partner?
Peter: Don't call me that. | permalink
Elizabeth: Another all nighter?
Peter: I married a perceptive woman.
Elizabeth: I married a predictable man. | permalink
Neal:(referring to Peter's silly socks) Are those standard FBI issued? | permalink
Tags: White Collar, Reviews
Want more White Collar?
Sign up for our daily newsletter and receive the latest tv news delivered to your inbox for free!
More From TV Fanatic
Power struggles ensue all around Chester's Mill on Under the Dome. Lives will be put on the line.
Scott decides to get tough on Teen Wolf after rescuing his Beta by declaring he won't sit back and watch more deaths. Find out what else went down in the review!
Heather and Tamra consider making peace with Shannon on The Real Housewives of Orange County. See what went down in our TV Fanatic review!
On Murder in the First, the trial of Erich Blunt reaches its conclusion. But what is the verdict? Find out when you read the review.
---