It's a simple, yet pressing question: Will Clark Kent finally become Superman this season on Smallvile?
A fan of The CW series posed this question to TV Guide Magazine; who, in turn, took it to producer Brian Peterson.
He said the black blur suit Clark has been donning this season was only meant to be a temporary bridge to the long-overdue Superman unveiling; which, yes, is currently being planned.
"Given the Clark Kent everyone knows from our show, it would come out of nowhere to have him automatically start wearing the [Superman] suit," Peterson said, adding season nine might conclude with Clark building a new costume with more familiar colors.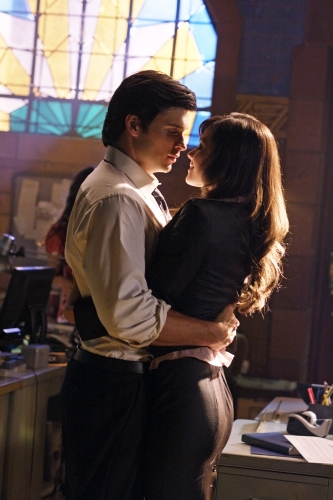 As for Lois and Clark getting together, as the former dreamed at the start of this season? Look above, Smallville fans.

"What we teased in the premiere, we have all intentions of paying off for the fans this season," Peterson said.

Matt Richenthal is the Editor in Chief of TV Fanatic. Follow him on Twitter and on Google+.

Tags: Smallville, Interviews, Spoilers