It's sad but true: every primetime series is on hiatus until 2010. Before the calendar flips, though, let's take a look back.
So far, the TV Fanatic staff has reported on the season's ups and downs of The Vampire Diaries and 90210.
Up now: House.
Best Character: Dr. Robert Wilson. He may be television's overall MVP through haf a season. Always great for witty one-liners and unique insight into his BFF, House, Wilson has emerged this season as more of a main player. Heck, the drama dedicated its final episode in 2009 entire to the character.
It was one of our favorite hours of TV this season.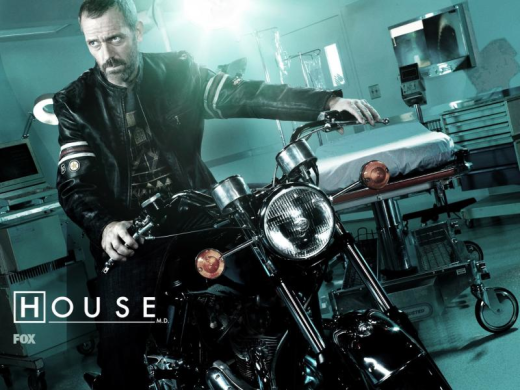 Worst Character: Dr. Eric Foreman. Or, perhaps, we should say: Dr. Eric BOREman. Seriously, the character has barely evolved in over five years. He's still dead serious, still a watered down version of House. You'd think entering into a relationship with someone as gorgeous as Thirteen (Olivia Wilde) would bring out the sunnier, more enjoyable side of Foreman.

You'd be wrong. Foreman's only likable trait is his intelligence - but that doesn't separate him from anyone else on the show. It takes place in a hosptial, after all, where the most unusual medical cases on the planet are solved.

Best Storyline: Dibala's death. Cameron's exit, which was motivated by her husband's murder of African dictator Dibala, felt rushed. But the storyline itself lasted over a few episodes and accomplished something rare on House: it led to actual repercussions.

Too often, the show features a supposedly monumental event - Kutner's suicide, House's hospitalization - only to have the characters revert back to their usual form after just a couple weeks. That's okay. In the end, this is a procedural and its set-up with mostly remain the same. But the Dibala plot development was a welcome change from the series' usual format.

Grade so far: B.

Hopes for 2010: More Wilson; A new love interest for House; Thirteen topless; another appearance by Andre Braugher as Dr. Nolan.

What do you think, fans? Give the first half of House a grade and let us know which aspects of this review you agree and/or disagree with?

Matt Richenthal is the Editor in Chief of TV Fanatic. Follow him on Twitter and on Google+.

Tags: House, TV Fanatic Report Cards, Reviews