Heading into the second half of season five, Bones viewers will suddenly have a new, pressing question to ponder:
Who the heck will be getting married?!?
Producer Stephen Nathan has come out and told Entertainment Weekly that two characters will tie the knot later this year: "There will be a wedding," he said. "But I can't really say who or what the circumstances are."
Any guesses, readers, as to who will be hearing wedding bells in the near future?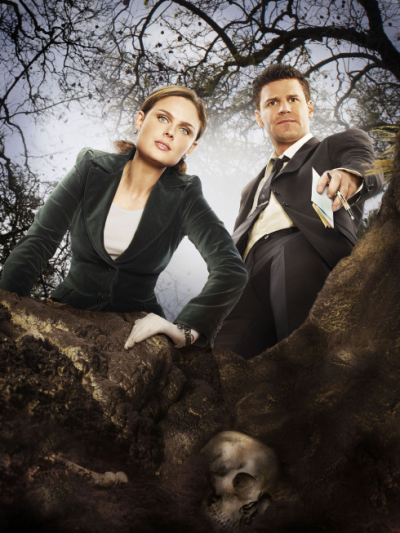 It seems incredibly unlikely that the pair in question will be Booth and Brennan. But Nathan says their relationship will change in some manner after the show's 100th episode.

"For most of this season we've seen Booth struggling with his feelings for Brennan," the producer said. "And I think after the 100th, they might be a bit more resolved. We'll start off in a new direction for both of them."

Does that mean they'll actually end up in bed together, something the series teased last night, but never followed through on? No.

"I can't see that happening this season," Nathan said. "I think their relationship is going to take a far more interesting turn. I think it'll be much more interesting than just consummating the relationship. It'll stir everyone up a lot more."

Consider us intrigued - and excited for Bones to return with new episodes this Thursday.

Matt Richenthal is the Editor in Chief of TV Fanatic. Follow him on Twitter and on Google+.

Tags: Bones, Spoilers