At this weekend's Winter Press Tour, Caprica producer David Eick spoke to reporters about the similarites, and key differences, between his show and the series from which it's spun-off, Battlestar Galactica.
"Caprica, like Battlestar Galactica, doesn't treat the [sci-fi] genre like a toy department," he said. "We take it seriously."
This is reminiscent of Edward James Olmos' famous quote upon signing up for the original: he said if he ever saw an alien, he'd walk off the set.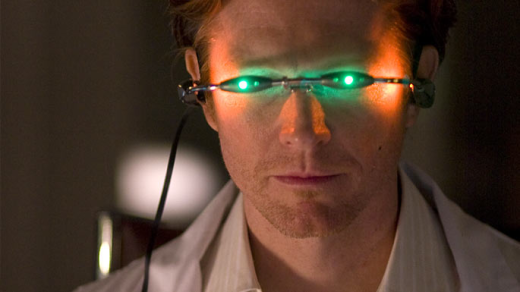 The upcoming SyFy drama stars Eric Stoltz, Esai Morales, Polly Walker, and Paula Malcomson.

"There are no stark good guys and bad guys," said another producer, Jane Espenson. "Everyone has moral shadings and we can tell very complex stories as a result."

But must one have been a loyal fan of Battlestar Galactica in order to tune in to Caprica? Not at all, says Eick.

"New viewers will find that there's virtually no tether to BSG from a storytelling standpoint. Legitimately, the show stands on its own… It's not called Battlestar Galactica: Caprica [for a reason]."

The series premieres on January 22.

Matt Richenthal is the Editor in Chief of TV Fanatic. Follow him on Twitter and on Google+.

Tags: Caprica, Interviews