We broke down last night's dramatic episode of NCIS: Los Angeles for you earlier. Here, we further discuss "Missing" in our staff's weekly Round Table discussion ...
1. What was your favorite scene from last night?

L.J. Gibbs: The closing sequence, with everyone coping in their own way. Without giving away some major NCIS: Los Angeles spoilers here, I will say that the foreboding feeling one got from watching the episode-ending montage was clearly deliberate.
The Barnacle: Definitely the climactic shootout. Loved the surprise of Kensi under the sack and not the faux hostage, and that Callen and Sam once again got out of what looked like an impossible situation. These guys have nine lives ... at least.
M.L. House: I'll go with the only light moment from last night, with each team member recalling the karaoke mastery (and debauchery) from the night before.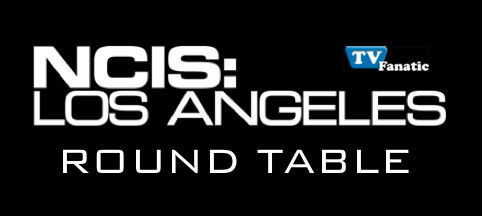 2. Were you surprised by last night's twist?


M.L. House: Absolutely. Despite the reports we read about an agent in peril, I didn't expect that it would be Dom, or for the rookie potentially not to come back.

L.J. Gibbs: When he was not in the van I was legitimately surprised. Finding him there would be the natural conclusion to this action-packed episode ... but no!

The Barnacle: It was definitely a new wrinkle, and it's (unfortunately) probably more realistic to have some episodes end this way than with a happy resolution.

3. Will we see Dom again?


The Barnacle: Sadly I think he's done for.

M.L. House: After watching last night I think it's clear this was the shocking, emotional twist Shane Brennan was talking about, and that he'll remain missing.

L.J. Gibbs: I suspect we will. This plot has to manifest itself again at some point, in typical NCIS fashion. Whether we see him again alive is another story ...

Steve Marsi is the Managing Editor of TV Fanatic. Follow him on Google+ or email him here.

Tags: NCIS: Los Angeles, Round Tables