Last night's NCIS featured a mystery unraveling both in Washington and on a commercial flight en route from Paris, with Gibbs and McGee trying to figure out who took out a contract on the life of the material witness Tony and Ziva were trying to protect.
As we said in our review of "Jet Lag," it made for a terrific episode. Now, let's delve even deeper into Tuesday's NCIS in our staff's weekly Round Table discussion ...
1. What was your favorite scene from last night?

The Barnacle: Any scenes with Gibbs and that hot madam. Sure, she was an accessory to murder, but she had a certain sexiness to her that stole the show. Yum.
L.J. Gibbs: Definitely the end, when we saw Tony's cute photo of Ziva. I loved how they kept us guessing as to what happened in Paris, then ended on that note.
M.L. House: Ducky filling in with a movie reference in Tony's absence, then Tony returning the favor via satellite in the bathroom. Both classic NCIS quotes.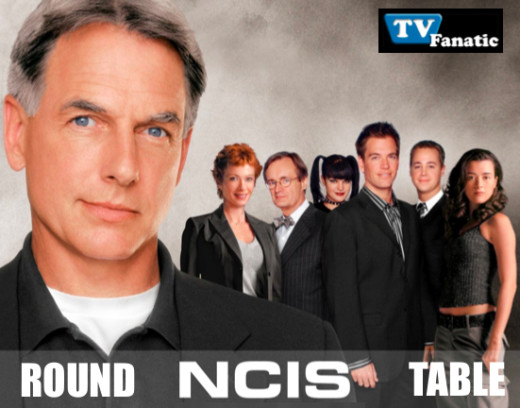 2. Did any elements of the confined-on-a-plane scenario feel forced?


M.L. House: Maybe it's just because we saw something similar on Human Target, but it seemed far-fetched. As did the discovery of the dead Marine. If he's not found (very possible), is there no tie-in by which Gibbs is working his end of the case?

L.J. Gibbs: A little, but making the killer's identity random was a great twist, as was the flight attendant's clever attempt to kill the accountant - and her unlikely rescuer.

The Barnacle: It might have been, but this is television, and I was too distracted trying to piece together a compelling mystery, and by the amazing duo that is Tiva.

3. Did you figure out the mystery?


The Barnacle: No, and it's a good thing, too, because the suspense led to the night's best scene: When the killer struck and the (previous) suspect offered them an injection he claimed was epinephrine. Short on time, Tony and Ziva had to chance it. Great drama.

M.L. House: If there was anything I disliked about this otherwise great episode it was the madam, Holly Snow. She was not very believable (nor was her getting a plea deal) and served only as a distraction to me, although perhaps that was the point.

L.J. Gibbs: Which part? No matter how many movies or shows you see it on, when a villain is (or is not) pretending to be an officer of the law, it's very difficult to tell. That's why the marshal on the plane was a great ruse. I never suspected Nora's fiance was involved either, although looking back, they definitely dropped a hint or two early.

4. Did Tony and Ziva ... well, you know?


L.J. Gibbs: We talked about it earlier, but I loved that what happened in Paris stayed in Paris, at least to the point where we're left guessing on some of the details. A little bit of mystery helps, rather than hinders the dynamic between Tony and Ziva.

M.L. House: It's fairly obvious that something happened from the way they were dodging Nora's questions about it. Poker faces are not Tony's forte. No way things were 100 percent platonic!

The Barnacle: Did Gibbs the man in the interrogation room? Obviously!

Steve Marsi is the Managing Editor of TV Fanatic. Follow him on Google+ or email him here.

Tags: NCIS, Round Tables
Want more NCIS?
Sign up for our daily newsletter and receive the latest tv news delivered to your inbox for free!
More From TV Fanatic
Our Days of Our Lives round table teams up with MyHourglass to debate if Will took his tirade against Sami too far and whether Abigail has suffered enough after this week's Days of Our Lives.
Gather around, Pretty Little Liars Fanatics. Let's discuss "Run, Ali, Run."
Join in on the discussion as we ponder over the events in Suits Season 4 Episode 5, including Harvey and Mike's temporary truce, the adventures of Louis and Donna, and more.
Our Days of Our Lives Round Table: debates whether or not Abigail is a victim, if Theresa can be redeemed, and if there's any hope for EJ and Sami after this week's Days of Our Lives.
---