Shantel VanSanten is relatively new to One Tree Hill.
She plays Quinn, a photographer that escaped to Tree Hill due to her declining marriage. With the character now divorced and cozying up to Clay, VanSanten spoke to TV Guide about what's ahead for her character. A few excerpts:
On Quinn and Clay's future: There are going to be a few road bumps coming up. We both know what's happened prior to each other... [and] having that bond and that friendship is something that is really important. It didn't start out like, "Hey we hooked up we should be in a relationship." It was like, "Hey we're friends and it grew into something." So I'm hoping it does [last}. He's my best friend forever, and it's awesome working with him.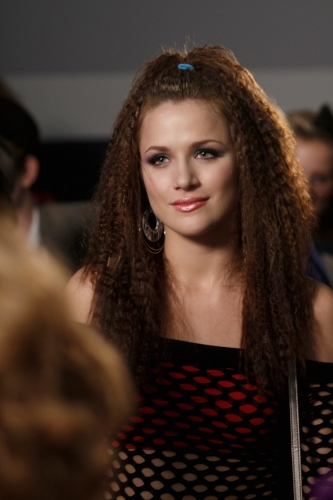 On the future for the James sisters: We're reuniting some parts of the family - our mom and some of our brothers and sisters - we didn't necessarily know we had before. We have a really big family. My mom [played by Bess Armstrong] comes in town for a big visit, and Taylor obviously comes back. So there's a lot of family stuff going on.

I came in and added one layer to seeing a different side to who Haley is, and the way we interact as sisters. With Taylor coming in, that's a horse of a different color. Sometimes you have family that you have to love because they're family, but you don't always have to like the decisions that they make.

For more One Tree Hill spoilers, follow the preceding link now!

Matt Richenthal is the Editor in Chief of TV Fanatic. Follow him on Twitter and on Google+.

Tags: One Tree Hill, Interviews