Survivor Heroes vs. Villains Cast Preview: Coach Ben Wade
by Matt Richenthal at .
On Thursday, February 11, Survivor will celebrate its 20th edition in a unique way: with a Heroes vs. Villains season that pits past, contrasting contestants against one another.
As Jeff Probst, and fans around the globe, prepare for this battle, TV Fanatic continues to preview various castaways. Last time, it was Tom Westman. Today, our first Villain: "Coach" Ben Wade.
Previously seen on: Survivor: Tocantins
Occupation: Soccer coach
A villain because: He slays dragons.
Memorable quote: "C'mon, guess what they call me in this game? The Dragon Slayer. Because I'm slaying all the dragons! I'm running this freakin' show, let me tell you that right now. I think I'm going to be in that final two unless something crazy comes up."
Odds of winning: 200-1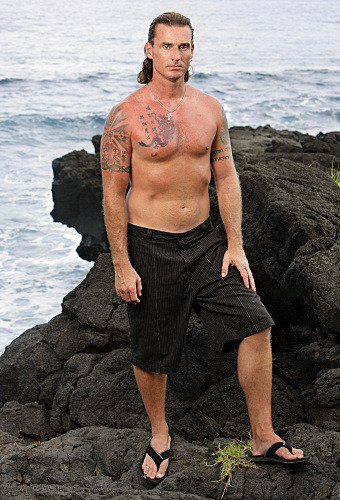 Matt Richenthal is the Editor in Chief of TV Fanatic. Follow him on Twitter and on Google+.

Tags: Survivor
From Around the Web