Ugly Betty Preview: "Blackout!"
at . Comments
Newly single Betty tries to be neighborly by planning a karaoke party in her apartment building.
Trouble always seems to follow Betty - her building is robbed, and it's sort of her fault. Poor Marc! Something that was irreplaceable was stolen in the robbery.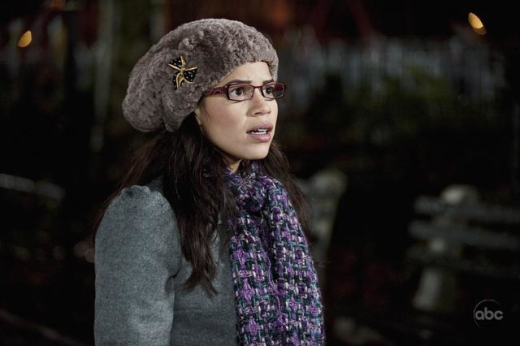 Meanwhile, Daniel and Wilhelmina are back at it - just like cat's and dog's fighting with each other. So, Amanda tricks them into attending couple's counseling. Frank Whaley guest stars as their Dr. Sparks.

Although Bobby has changed and become the man Hilda needs, Ignacio refuses to accept Bobby.

Everything for everyone changes when a citywide blackout hits New York. Here is an early look at what's ahead via the following photos from "Blackout!" Click on each to enlarge...

Tags: Ugly Betty, Spoilers