The Real Housewives of New York City returns for a third season on March 4.
And fans of Alex McCord and husband Simon van Kempen - if such people exist - better enjoy this couple's escapades while they can: reports indicate they won't be asked back for a fourth season.
"Viewers don't have a positive reaction to them, so they're easily replaceable at this point," an insider told The New York Daily News, while a rep for Bravo simply said:"no details have been released about next season."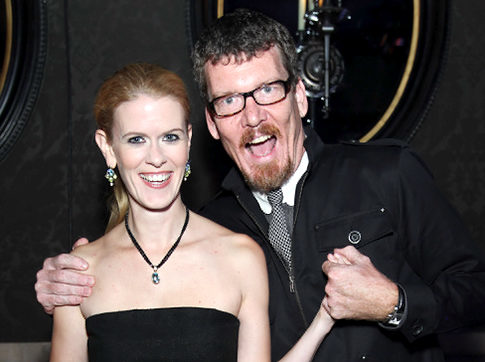 At issue? First, Simon threw a "hissy fit," sources say, when he learned he wasn't being compensated as well as other stars.

"Also, they don't really fit in with the other wives," said the mole. "All of the other women's story lines have interwoven, yet Alex and Simon have kept theirs separate. It isn't nearly as interesting as the other Housewives."

Moreover, Simon doesn't seem to comprehend the title of the show. The source continues:

"Simon wants to be an equal on the show, but that doesn't really make any sense to Bravo. After all, he's not a 'Real Housewife,' now is he?"

Well, no. But would anyone really classify Bethenny Frankel as such?

Matt Richenthal is the Editor in Chief of TV Fanatic. Follow him on Twitter and on Google+.

Tags: The Real Housewives of New York City