In many ways, Caprica truly started this week.
Think about the long-lasting implications of what went down on "There is Another Sky." There was...
... Daniel introducing the Cylons to his company's board and promising they'd change the world because every human would want one.
... Joseph indoctrinating himself as a true Tauron, while also learning about Tamara's existence in the virtual world.
... Tamara taking over that universe and establishing herself as a major force there.
Did we make complete sense out of the final development listed? No. But viewers didn't need to understand every detail of this storyline. The goal of it appeared two-fold: to alert Joseph that his daughter is (sort of) alive; and to fortify the virtual world as a place where important things can take place that affect the real world.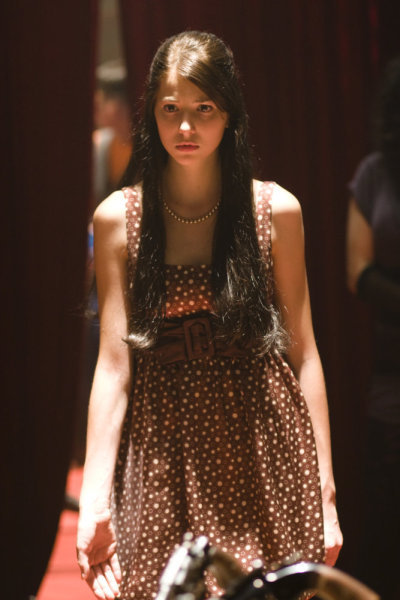 Meanwhile, Caprica has done an outstanding job depicting the Tauron culture.

Sam is a layered, interesting character and Joseph is a believably lost individual, torn between grief, the pressures of fatherhood and the world that hasn't stopped turning just because his wife and daughter died.

But what about that other world? Did anyone even expect to see Tamara again? Her inclusion in New Cap City is a plot twist full of implications that play off a major theme in

Caprica

: What is real? What is reality?

We can now add this universe into the show's smorgasbord of cultural aesthetics. There's Little Tauron, Daniel's rich section of the city (loved the shot of him looking over it, a place he might not rescue or destroy) and the V world. Just spending time in each of these places makes for a worthy hour each week.

But toss in feelings of vengence and mourning, instances of terrorism, questions about the religion (we didn't even see Clarice or the STO this week) and you've got a heavy show that is keeping as many balls in the air as any on television.

We're invested in every one of them. How about you?

Matt Richenthal is the Editor in Chief of TV Fanatic. Follow him on Twitter and on Google+.

Tags: Caprica, Reviews