Life Unexpected Review: "Truth Unrevealed"
at . Comments
It was very interesting to watch the similarities between Cate and Lux in "Truth Unrevealed" - and not to knock moms across the world, but how funny and true was the whole - "do as I say, not as I do" situation.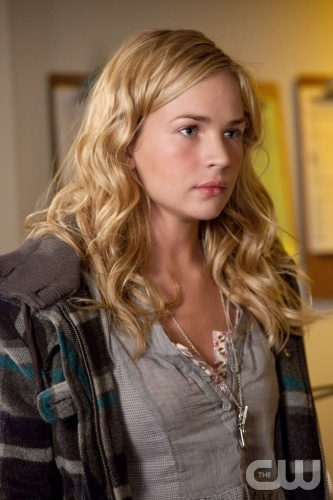 Cate herself told Lux that no true relationship can be built on a lie. And if the truth leads to that person leaving you maybe it is for the best that you are not with them in the first place. She was right on the money with all of that, but why was she so unable to use her own words of wisdom?
We know that it is not going to be the end of the Cate and Baze situation and as much as she is trying to deny her feelings for him, they are definitely there. (When they do finally get together, can anyone think of a good name for them - Caze? Bate? What do you think?)
It would be interesting to see a new lady brought into the mix of things - a new possible love interest maybe for Ryan if things don't pan out for Cate and him.
Don't get me wrong, we love Ryan and Cate, but the electrical tension between Baze and Cate is so intense. Plus they have the whole tortured relationship going on which is very hot.
Lux's little love triangle is also kind of intense (especially since it takes place in High School). Bug has had a hard knock life and we really do feel for him, but the comments he made to Lux were a little more than just harsh. We aren't sure if she should be with Jones (don't forget - he does have a girlfriend) or not, but one thing is for certain - Bug should grow some hair! We think he would look so much better with a little something on top.
Overall, we are still in love with this show. What did you guys think? Until next week, we leave you with a few of our favorite Life Unexpected quotes after the jump!
Bug: (about Lux and Jones) White bread just wants to know what it's like to hook up with damaged goods. | permalink
Ryan: All of Portland is confused about Cate and Ryan and you know what - so am I. | permalink
Ryan: I just want less Baze in our lives - does that make me a bad guy?
Cate: That makes you like the rest of us. | permalink
Tags: Life Unexpected, Reviews
Want more Life Unexpected?
Sign up for our daily newsletter and receive the latest tv news delivered to your inbox for free!
From Around the Web
More From TV Fanatic
It's getting crazy on Gang Related! Lines are being crossed by gangsters and officers, is anyone in the right?
On Rookie Blue, Andy assists Sam in a missing persons case. Elsewhere, an undercover operation to track down illegal handguns sends Chris scrambling to maintain control.
Join us for the rewatch of Gossip Girl Season 2 Episode 9 "There Might Be Blood." What did you think of this episode?
Duck Dynasty Season 6 Episode 5 was all about re-branding. Read on for our latest rundown.
---