We broke down last night's NCIS: Los Angeles in our "Chinatown" review. Here, we further discuss some of the events from the episode in a Round Table Q&A ...
1. What was your favorite scene from last night?

L.J. Gibbs: The conversation about why they aren't still looking for Dom, and what he would do in that situation. Who would have guessed that would lead them to the cloner and thus uncover the spy ring? Dom is gone, as we know, but certainly not forgotten.
M.L. House: Hettie putting Nate in his place so nonchalantly.
The Barnacle: The warehouse fight. While it might be more realistic for Sam and Callen to get their asses whomped one of these days, we are talking about Sam here. At least they incurred some scrapes after taking on a dozen guys themselves.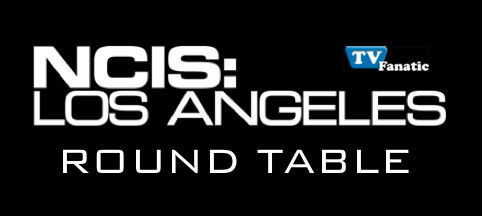 2. How would you rate the episode overall, on a scale of 1-5 stars?


The Barnacle: 4. Sometimes they lean a little too heavily on action, but having to crack the case psychologically (why Lee killed himself) made for a nice balance.

M.L. House: Solid 4. Took a little while to pique my interest, but the Chinese spy ring was not something I saw coming. I had to re-watch some parts of it, in fact!

L.J. Gibbs: 4.5. One of the better executed ones so far.

3. Could Nate hack it as an NCIS agent?


M.L. House: Are you kidding? These guys (and gals) get in more fights per week than peeps on the UFC circuit. Can you see Nate lasting more than a few days?

L.J. Gibbs: As Hettie said, he needs to stick to what he does best. That's more than enough for the OSP ... and some people just don't need to handle firearms.

The Barnacle: Will Kensi return my calls? (She hasn't so far)

4. Will we see or hear from Dom ever again?


L.J. Gibbs: In person, I doubt that we will see him. More than likely, his absence will continue to resonate like we saw last night, which was a very realistic touch.

M.L. House: If he's not back in the first 2-3 days, it's unlikely he'll be found,. Whether the case is solved, however, is another matter - and you know they'll try.

The Barnacle: Adam Jamal Craig has been released from his contract, if I'm not mistaken. The magic eight ball and NCIS: Los Angeles spoilers both point to no.

Steve Marsi is the Managing Editor of TV Fanatic. Follow him on Google+ or email him here.

Tags: NCIS: Los Angeles, Round Tables