Last night's Gossip Girl, "Inglorious Bassterds," gave us a glimpse of the bond between Jenny and Nate, and the lengths she's willing to go to get what she wants.. What's next for them?
According to Josh Schwartz and Stephanie Savage, the executive producers who yesterday sought to assuage fears about Chair, there may be feelings that are more than platonic:
"I think one of them may feel that way," Josh said.
Well, yeah. Gotta be Jenny, right? Stephanie then chimed in with this little tidbit: "We do have a really fun story coming up in this last run of episodes moving toward the season finale."
Fun for who, though? Doesn't sound like Serena!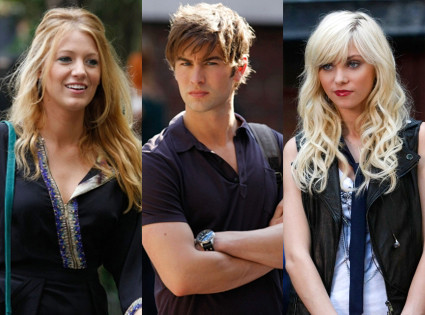 Both these girls have eyes for Nate ... but who will win out?

As for another couple some fans have predicted will get together at some point - Vanessa and Rufus - don't expect that to happen. Even Gossip Girl won't go there, apparently.

"We understand there are all kinds of couple fans, Nate-Serena fans, Dan-Serena fans, and even Vanessa-Rufus fans," Schwartz said. but we want everybody to know that they are talked about in the writer's room all the time, except for the Vanessa-Rufus fans."

"They're the only ones who we can tell you are barking up the wrong tree."

Probably for the best there. But who belongs with Nate? Discuss!

Steve Marsi is the Managing Editor of TV Fanatic. Follow him on Google+ or email him here.

Tags: Gossip Girl, Spoilers