There are seven new shows on the Fox fall schedule, along with good news for Lie to Me and Glee fans:
The former will return in June and run through January; while the latter will be featured in the sought-after, post-Super Bowl spot on February 6, 2011.
When will your favorite Fox series air? And what's the deal with certain new programs? The answers are below...
MONDAY
8 p.m. House
9 p.m. Lonestar
WHAT'S NEW? Lonestar uses the world of Texas oil as its backdrop. Stars James Wolk as a schemer who has entangled himself in a complicated world.
TUESDAY
8 p.m. Glee (pictured, will move to 9 p.m. on Wednesdays when American Idol returns in January 2011.)
9 p.m. Raising Hope
9:30 p.m. Running  Wilde
WHAT's NEW? On Raising Hope, a man (Lucas Neff) raises his young daughter with the help of his eccentric family; Running Wilde reunites Will Arnett with the creator of Arrested Development. As if that's not enough of a hook, Keri Russell also stars.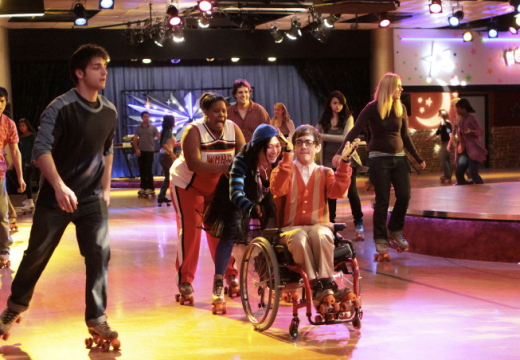 WEDNESDAY
8 p.m. Lie to Me     
9 p.m. Hell's Kitchen

THURSDAY
8 p.m. Bones
9 p.m. Fringe

FRIDAY
8 p.m. Human Target
9 p.m. The Good Guys
WHAT'S NEW? The Good Guys is a mismatched buddy cop dramedy that stars Colin Hanks and Bradley Whitford. We strongly recommend it.

SATURDAY
8 p.m. COPS  
9 p.m. America's Most Wanted 

SUNDAY
8 p.m. The Simpsons  
8:30 p.m. The Cleveland Show    
9 p.m. Family Guy
9:30 p.m. American Dad 

Matt Richenthal is the Editor in Chief of TV Fanatic. Follow him on Twitter and on Google+.

Tags: TV Listings