Welcome to TV Fanatic's Gossip Girl Round Table, where our illustrious panel reflects on the events of "Ex-Husbands and Wives" and previews what's to come.
Below, DANdy, Gossip Guy and Mister Meester take on Monday's top lines, obligatory William plot holes, OMG moments and burning season finale questions:
~~~~~~~~~~~~~~~~~~~~~~~~~~~~~~
1. What was your favorite Gossip Girl quote last night?

DANdy: "Like every great general, I have contingency plans." Was this one of the especially memorable Gossip Girl quotes on its own? No. But uttered by Blair, it perfectly summed up this week's winning, self-aware episode.
Gossip Guy: Definitely Blair for remembering that Rufus was once in Lincoln Hawk with "I didn't even know they had groupies that old." No one else seems to...
Mister Meester: Nate killed me recounting last year's scheme: "Georgina pretended to be this rich Canadian to get Poppy, but things got all messed up when she turned her back on Jesus ... Dan doesn't normally participate." It's as if the characters on Gossip Girl are also fans of Gossip Girl and psyched to be plotting a scheme together again.
2. What was the biggest OMG moment of last night for you?
DANdy: Jenny showing up in Dan's apartment in a dress that Serena would be embarrassed to be seen wearing.
Gossip Guy: Jenny's breasts when she show up at Nate's. Wait, what? She's under 18?  Umm... then it's probably best I erase that whole scene from my memory and we'll go with Dan in the car with Serena.
Mister Meester: Jenny's - sorry, you guys covered that. Okay, I'll take the less salacious, but still surprising connection between William and Holland. Their plot to break up the family was surprisingly elaborate ... still no match for our heroes, but a good effort!
3. Should Dan and Serena get back together?
DANdy: No. What about Vanessa?!? Hooking Dan back up with Serena would deprive us of weekly Gossip Guy rants about his pairing with GG's nemesis.
Gossip Guy: I was the biggest Derena fan but wouldn't that be umm... like incest and stuff now? Obviously not blood, but still weird. So maybe I'll let them bang. But, certainly not date.
Mister Meester: To be honest, I loved Derena and saw them as a central couples of the show, along with Chair. Nate rules, and he and Serena are good together, don't get me wrong, but it entertained us a lot when he got around, too. So, in a roundabout way, yes!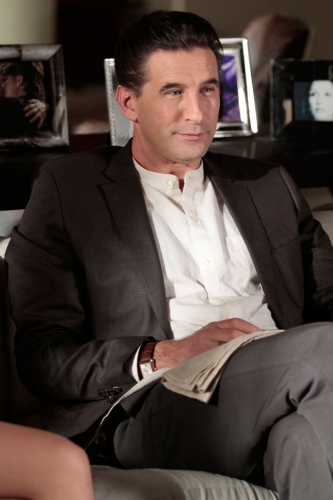 Where there's a Will ... there are a lot of plot holes.


4. Hardest to believe (William van der Woodsen edition): Serena's blind loyalty to him, that he could convince Lily to go to Palm Beach, that he alone cured her lymphoma, or that the doctor's elaborate scheme was all about love, and not Lily's billions of dollars?


DANdy: The spontaneous Palm Beach excursion. Starting in May, weather in that city is hot and wet, with average temperatures of 86-90 degrees. No way Lily packs up and goes. The humidity would totally frizz her hair.

Gossip Guy: Eww, who goes to Palm Beach in the summer? Definitely not Lily. It's way too muggy down there.

Mister Meester: These are all related. First, we have Serena's absurd quote: "Well, you've been there for her throughout her sickness." Well, okay ... just not the last 15 years. He's been in Palm Beach, presumably chasing girls half Lily's age ... why would he want the van der Woodsen family back now if not for the money? Sure, maybe he'd save her life as a courtesy, but once a deadbeat dad, always a deadbeat dad.

5. What will Jenny do that runs her out of the Upper East Side?

DANdy: The more apt question should be: WHO will she do? The answer: Vanya. You heard it here first.

Gossip Guy: She backstabbed Chair during a scheme. Need she do anything else to get chased out?

Mister Meester: Nate.

6. Will Blair meet Chuck at the top of the Empire State Building?

DANdy: No. You don't put Baby in a corner and you don't Affair to Remember Blair Waldorf. Something will prevent her from reaching that meeting point on time, which Chuck will interpret as her closing the door on their relationship, which will lead to more back-and-forth next season and... you get the idea.

Gossip Guy: Yes. Because Stephanie Savage and Josh Schwartz would be fearing for their lives if they kept Chair apart over the summer.

Mister Meester: Oui, and then it's off to Paris for Season 4. Or she gets whisked away by some scandal and ends up in Paris with Serena, and Chuck travels there to track them down at a later date. Either way, French fans are gonna go insane.

What do you think? Sound off in the comments!

Steve Marsi is the Managing Editor of TV Fanatic. Follow him on Google+ or email him here.

Tags: Gossip Girl, Round Tables