Last night's episode of The Hills, "Elephant in the Room," featured contrived romantic entanglements and Spencer Pratt absolutely going off on Heidi Montag's family.
Basically, it was like almost every other episode of The Hills.
Beginning with the former category, Ryan Cabrera (yes, the lame singer) is having dinner with Audrina Patridge. These two have been dating for some time and seem happy.
That's not what MTV wants you to think, though. Brody Jenner is dead set on pretending to want Audrina, even though he could've had her last year but chose Jayde Nicole.
Kristin Cavallari, meanwhile, is pondering a romance with Brody, who she used to date before fake-dating Justin-Bobby and before he was with Jayde (and LC before that).
It's all the same, only the names change. And it's all dull.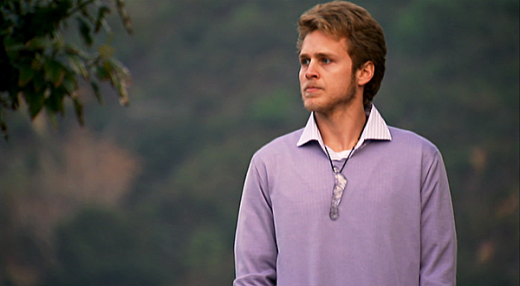 Fortunately, the great Spencer Pratt offered some classic quotes.

Elsewhere, Heidi Montag is planning a birthday party for cute neighbor kid Enzo, whose parents must really need the money to subject their son to this dysfunctional nonsense.

Brody later called the party the most awkward of his life. That can't be far off.

The elephant in the room, of course, is Heidi's plastic surgery and how Spencer loathes her family's reaction to her transformed face and body. The tension grows palpable.

He lashes out hard at Holly. He bashes their mother. He blows his top, even worse than Spencer Pratt usually does. Calling her mom "just a vagina" ... wow, dude. Wow.

Holly tells Heidi she was really shocked by some of the things Spencer said, that she felt "disrespected" and is unhappy about how Spencer treated her and their mom.

He retaliates that he was proud of himself for not saying what he really wanted to her ... and tells her to please leave the premises or he will call the cops. Really.

Holly says that he scares her. We're with her ... but very much entertained.

Steve Marsi is the Managing Editor of TV Fanatic. Follow him on Google+ or email him here.

Tags: The Hills, Reviews