On "Made Man," the team (now as a quartet) came face-to-face with a Miami mob boss who was well connected with a New York crime family.
While the plot was not exactly new, seeing how the new four-person unit dealt with it was still very much enjoyable.
I really like Jesse. I am not sure if creator Matt Nix wants to add a full-time cast member or if maybe USA might be looking for a spin-off. Either way, I would be in. The banter with him and Madeline was fun to see and I really liked that he finally gave in and told her who he was.
I was a little surprised that Jesse didn't create more of a ripple in the "merry band" (as Sam put it). I really expected more differences of opinions on the first mission and maybe even some stepped-on toes. However, I am sure you will agree that we are all waiting for that other shoe to drop when Jesse finds out Michael was involved with Jesse's being burned.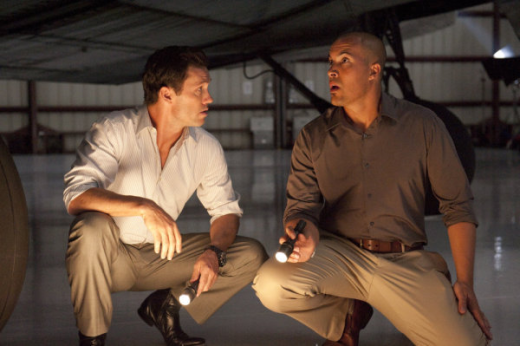 I do want to comment on what I felt was a really powerful scene at the end of the episode where Madeline confronts Michael about what he done to Jesse. You could see the pain in Michael's eyes over what his mom thinks of what he has done (and doing). 

Madeline warning Michael that lies get out and Michael's reaction to that was simply amazing.

As

mentioned before

, the dynamic between Michael and Madeline feels so real. I am constantly amazed at how good both actors are at these scenes.  You also got a glimpse of the fear that Michael has of what could happen if Jesse found out that he was involved with his burning.

Overall, another great episode. Check out a few quotes from it now and sound off: Do you like Jesse? Should Michael just come clean on his own terms? What did you think of "Made Men?"

Jim G. is a TV Fanatic Staff Writer. Follow him on Twitter.

Tags: Burn Notice, Reviews