With The Bachelorette, you're never quite sure what's real and what has been edited, re-shot, flipped, tweaked, manipulated or blatantly staged. But last night was great.
Ali Fedotowsky received a startling revelation about one of her final seven guys - Justin Rego (a.k.a. Canadian wrestler Rated R) was totally there for the wrong reasons.
This was declared "unspeakable" by our fair maiden. We'd call it inevitable ... and hilarious. Watching his reaction to it, however staged, was a fairly amazing sequence.
She learned this after his girlfriend back home, who supported his bid to go on the show for publicity, outed him after realizing he was cheating on her with another girl.
Please see The Bachelorette recap from our gossip site for a thorough and unique analysis of everything that went down, but here were some of the many highlights ...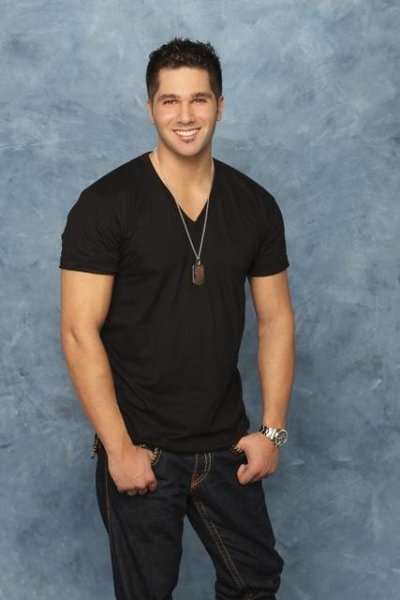 RATED R: Ali's confrontation with Justin Rego last night practically was!
Host Chris Harrison coolly informing Ali of the scandal and placing the phone call
Ali's shocking expression, as though being used for fame never crossed her mind
Justin's decision to simply bolt when confronted about this on national television
Ali's declaration: "I came here to find a husband and you are f*%king with that!"
Justin limping off into the sunset, seemingly abandoned and left to rot in Turkey
Classic stuff. Other than this, it was a fairly vanilla episode, but following one of the best confrontations in reality TV history, you can forgive The Bachelorette for that.

Roses were doled out to Ty, Frank, Roberto, Kirk and Chris L., while Justin was told to hit the road early and Craig ventured too far into the friend zone. Poor Craig.

She's down to five guys. Who should go home next?

Steve Marsi is the Managing Editor of TV Fanatic. Follow him on Google+ or email him here.

Tags: The Bachelorette, Reviews