An exciting casting week on Chuck has been capped with the most important role of all.
Days after we learned that Dolph Lundgren, Olivia Munn, Nicole Richie and Stone Cold Steve Austin would all appear next season, the show's producers announced at Comic-Con today that Linda Hamilton will come on board as the title character's mother.
She'll debut on the September 20 premiere and play a key role throughout season four.
"We're always looking for guest stars who will be great in the part, but who also speak to our audience and feel like it comes out of the universe of our show," said executive producer Josh Schwartz. "If Chuck and Morgan were watching Chuck, they would be excited about Linda coming on board."
Hamilton will always be best known as Sarah Connor from the Terminator franchise.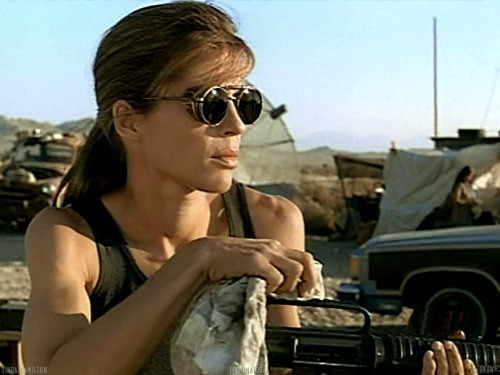 Added produer Chris Fedak: "The mystery surrounding Chuck's mom is at the heart of the season, and there are going to be some shocking surprises in the first episode.By the end of the episode we are going to turn everything on its head with regard to who she is."

TV Fanatic will be there every step of the way, reviewing every Chuck episode and posting the best photos, spoilers and quotes from the show.

Matt Richenthal is the Editor in Chief of TV Fanatic. Follow him on Twitter and on Google+.

Tags: Chuck, Casting News, Spoilers