Glee creator Ryan Murphy held little back at this week's Fox press tour in Los Angeles. Check out all he had to say about key season two storylines and guest stars...
On the Britney Spears episode: She is arguably the most important female [musician] other than Lady Gaga in the last 10 years, so we're sort of doing an episode not only of her music but also her public image. All the kids on the show, many of them went into singing and dancing because of her. At the heart of it, it's a show designed to show off the skills of Heather Morris, who plays Brittany.
On Brittany and Santana kissing: I think the key is to do it a couple times so it doesn't seem forced. I don't think you have to announce a very special episode like back when they did it on 'Roseanne.' It just seems so outdated and archaic to me. As a gay man, I would never do that. I would make it very organic and do it several times and not make it a stunt.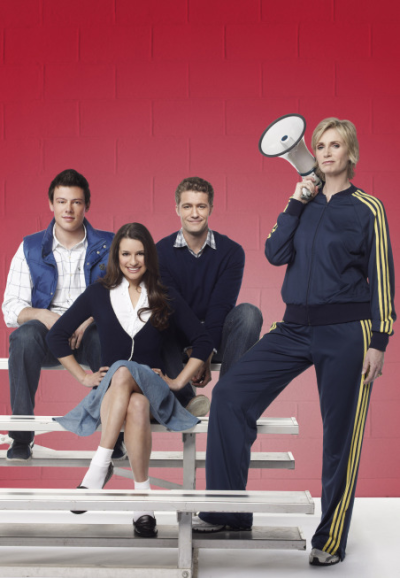 On a love interest for Sue: I like that Jane Lynch is promiscuous on the show. I think no man can tame her. I haven't talked about [a gay love interest] with Jane, but I think Sue is straight. Although I think that with a couple glasses of red wine, you don't know with Sue.

On Terri: She does not want to be divorced and she's decided in the middle 10 [episodes] to seek vengeance by going after someone that would make Will incredibly jealous.

Will Susan Boyle guest star? She's coming out with a Christmas album, so the story I want to do for our Christmas episode is have Kurt give her some sort of fantastic makeover and have her sing a song from her album on the show. She'll be playing a character.

Who else is guest starring? Adam Shankman is doing one, I think that's great. I think he's doing Episode 8 or 9 of the first 10.

Murphy also said it's unlikely that we'll see Rachel's dads this season. But we will someday, and Lea Michele's dream star for that role? Elton John! Sound off in our Glee forum about who you would like to see play these parts.

Matt Richenthal is the Editor in Chief of TV Fanatic. Follow him on Twitter and on Google+.

Tags: Glee, Interviews, Spoilers