With only three episodes remaining, we're coming into the final stretch of Hung's second season.  After failing with yet another client early in this week's episode, "The Middle East Is Complicated," Ray seems to finally learn a lesson that may allow him to become better at his job.
Lenore finds Ray another new client, and he promises to not f*ck this one up because he really needs some regular clients.  The client is Simara, a middle eastern woman who cooks some ethnic food for Ray during their appointment.  Ray, trying to fit in with the situation, explains that his Israeli neighbor brings him her hummus all the time.  This strikes a nerve with Simara and causes a riff that marks the end of her time as a client.
Meanwhile, the lovely Mrs. Koontz gets mad at Ray for taking Simara's side in the hummus argument, but not as angry as she gets when she finds out her husband has been sleeping with prostitutes. 
It's quite the awkward situation when she trashes on the "dirty whores" her husband is seeing right in front of Ray.  The irony involved, as she vents to the male prostitute that she sleeps with regularly, causes Ray to have to down few beers.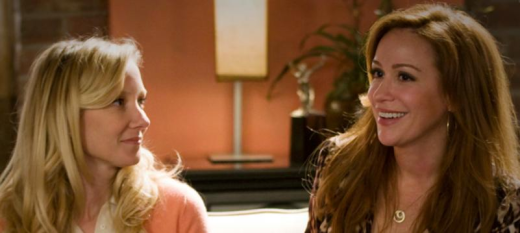 Later on that night, Ray hears Mr. Koontz out on his backyard bawling his eyes out.  He gets out of the tent that he still sleeps in at night, brings Mr. Koontz some beer and lets him vent as well.  Never did I ever think that Mr. Koontz would be the one to show Ray the way to being a better, more productive prostitute, but that he was.  In his explanation of why he's sees hookers, Mr. Koontz gave Ray plenty ideas to make his client feel special.

The episode ended with Ray back with Liz, showering her with compliments.  I can only hope this is an improvement in Ray that sticks for a while.  It would be nice to see him excel at his profession for awhile, before another problem occurs that will hinder his performance.

Meanwhile, Tanya and Lenore are still fighting with each other, and dealing with the whole Francis situation.  The stress built up over the fact that she wasted all of her money on her mother's dinner, and that Francis is seeing Mike without paying, has driven Tanya up the wall. 

She continues to see her pimp friend Charlie, who offers to sleep with her to relieve some tension.  After denying the proposal at first, she accepts and seems to be ready to make things right with all that have done her wrong.

Lenore is also on the verge of setting things straight.  According to her thoughts at book club, "if there was an Apocalypse, and a guy and his kids crossed her path, and she was hungry, she would hunt them down, rip them limb from limb, and she would saute them with some kale and a light white wine sauce...because that's what's gonna happen to people who try to take what's mine." 

This was, of course, in response to finding out that Francis has been working with Tanya behind her back.  She can't take it all out on her client, so she releases her anger on the entirety of the book club.  Scary stuff.

What's next for our Detroit friends?  Are we creeping closer to another major battle between Tanya and Lenore?  Will Tanya ever be able to gain the advantage?  Will Ray build on his latest revelation and keep some regular clients?  We will see in the final three episodes of the season.

Dan Forcella is a TV Fanatic Staff Writer. Follow him on Twitter.

Tags: Hung, Reviews