Kourtney and Khloe Take Miami Season Finale Review: "Broken Family"
by Steve Marsi at . Comments
"I don't even know anyone who'd give me their piss anymore." - Scott Disick
Season finales, generally, are supposed to be episodes in which the show goes out with bang, but this one was pretty dull. That's putting it nicely, really. It was very bad.
It's not that it's unwatchable, it's just that it's pointless watching Kourtney and Khloe Take Miami, then hand off the Dash store in preparation to head back to California.
For now, things are going so well at the wildly successful store that is never actually open unless they're personally there filming. Wait and see, some HUGE crisis will be staged so the girls have to jet back down eventually and film a third season.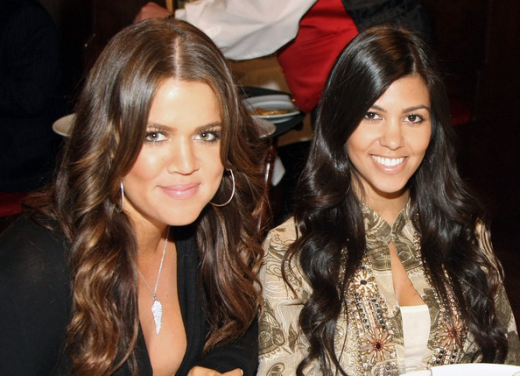 Khloe and Kourtney have taken Miami, and too much of our time.

The point of the whole episode, ostensibly, was to show Kourtney and Scott going through couples counseling. Despite the fact that Kourtney hates therapy, she goes to one of Scott's sessions. She says she wants to support him, but not enable him. Good line, writers.

Kourt speaks privately with the doctor later on about the fine line between the supporting and enabling and breaks down. For someone who is extremely open and runs around practically naked, Kourtney doesn't reveal much of what she truly feels.

Scott seems surprised to see her cry. 

Kourtney is just used to putting on a face for the cameras. When she and Scott sit down to have a discussion, he constantly interrupts and berates her, sending her further into tears. By the way, it's not easy to cry through that many fake eyelashes.

After everything is packed and Khloe has had her last radio show, Khloe After Dark, the girls are about to leave and Scott comes over to say goodbye. We see Scott shed a few tears and insincerely try and gain forgiveness from Kourtney.

Much to Khloe's happiness, Kourtney tells Scott he needs to get himself together first and she leaves for LA without him. That should last about, oh, seven days or so.

Tune in for the return of the entire Kardashian clan next week!

Steve Marsi is the Managing Editor of TV Fanatic. Follow him on Google+ or email him here.

Tags: Reality TV, Kourtney and Khloe Take Miami, Reviews