When we last left the folks on Life Unexpected, Cate and Ryan had exchanged marriage vows. So, that's the end for her and Baze, right?
Wrong, says creator Liz Tigelaar. In an interview with TV Guide, she make it clear that these two aren't over, while also providing an in-depth look at season two. Here it is:
Give us a preview of season two: Season 2 is about: Who am I now? Who am I now that I've been adopted? Who am I now that I'm married? Who am I now that I'm a step-father or a father? Who am I now that I lost the girl? Who am I now that my daughter didn't choose me? Who am I now that I got what I wanted? Who do my parents expect me to be?
What if I'm not what they really wanted? What if they got a lemon or a dud? What if they think I'm someone I'm not? It's redefining who they are now in light of what happened in the finale. It's all those questions.
On Ryan vs. Baze: Baze and Ryan are not going to be fighting like they were in Season 1. The gauntlet has been thrown down, and Ryan has sensibly won. There's going to be a struggle in terms of how Ryan fits into Lux's life and what does it mean now that he's a step-dad?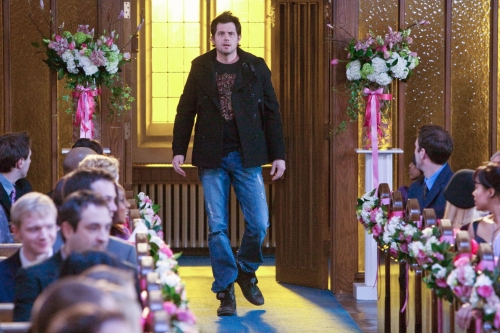 What about Cate and Baze? Cate and Baze aren't over. We're in it for the long haul. Their relationship will shift in a way that will make you love them together, but it's more of them against the world instead of them against each other.

On new characters: The family of the show is broadening out in that there are characters who are going to affect our core family. Also, we're going to have the family of our show back: Bug, Tasha, Jones, Laverne, Abby, Jack. We're introducing a new foil at the radio station for Cate: Kelly, the fake virgin. Amy Price Francis plays her and we're really excited about that.

Life Unexpected moves to a new night and premieres on Tuesday, September 14.

Matt Richenthal is the Editor in Chief of TV Fanatic. Follow him on Twitter and on Google+.

Tags: Life Unexpected, Interviews, Spoilers