Before this season of Burn Notice is over, Jesse will try to kill Michael.
Emmy nominee Sharon Gless has already teased in this storyline. Now, in an interview with TV Guide, she shares even more about her character and the possible upcoming fate of Madeline Westen. Excerpts follow...
What might happen to Michael's mom? They haven't had me kidnapped...yet. They have been using me more and I'm enjoying it. It's realistic in its own fun way. He doesn't run home to mom all the time. Though, they use me in the capers now. They usually had Bruce Campbell babysitting Maddie. When they're short a hand, they approach Maddie. I like it because it's always with reluctance that she accepts. But when she gets into character, she starts to have fun with it.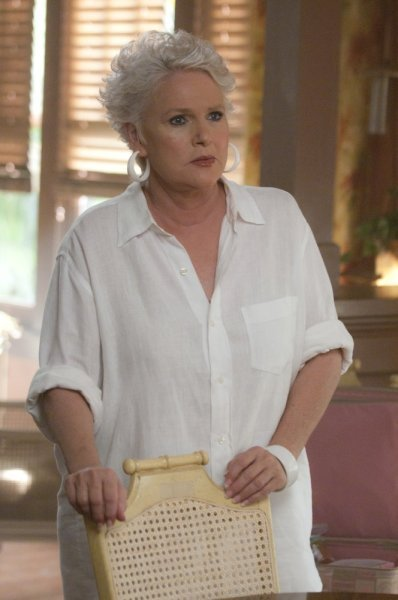 On Michael and Fiona: They have a difficult romance going on. Michael has a hard time with his feelings because he was abused as a child. He grew up an angry kid. I think Maddie's hope is that someday they'll find each other. If you put people together, the story is over, like on Moonlighting. I hope we never see them go off into the sunset together.

** Remember to check out the latest TV Fanatic Burn Notice review now!

Matt Richenthal is the Editor in Chief of TV Fanatic. Follow him on Twitter and on Google+.

Tags: Burn Notice, Interviews